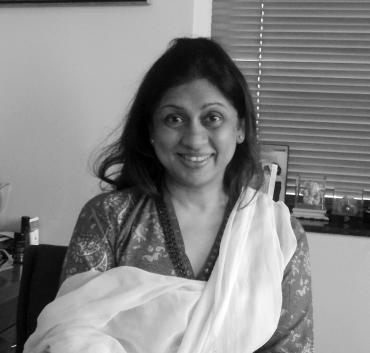 Four months after the birth of her second daughter, Sunita Ramnathkar launched 'Fem' fairness bleach, which went on to become a major brand in itself! Over the next 27 years, the skin fairness company held its head high over and above all the large multinationals, selling out to Dabur only recently.
She had everything. A beautiful house, car, servants, every comfort one desires in life. However, what she did not have was some work to devote her time to. And being the independent woman she was, she was not content to just play the housewife. So along with her brother, Sunita started her business of providing fairness products to the beauty conscious Indian women. 25 years later, the super cool Sunita and her brother had converted the business into a 100 crore empire which had gone on to become a world famous brand.
Fem is easily the "made in India and for India" cosmetics company which strived for success and got it, without buckling down in front of multinational brands. Sunita is one of those women who wanted to do something in her own right and carved a niche for herself in the world. Her understanding of the female psyche- what women want and what sells- is razor sharp! Along with the technical genius and intelligence of her aeronautical engineer brother, Fem has given the biggest brands in the market a run for their money and how!
Fem is not just a cosmetic brand but the story of a woman who built a career for herself on her own, especially at a time when women did not even think of having careers for themselves, not at all those who had all the luxuries of life at their disposal. What's even more striking about her success is that she gave brought into the world a child and a company, in a span of 6 months. Sunita Ramnathkar is surely someone who gives weight to the belief that you can dream and make your dreams come true.